Muise Mergers & Acqu.
Muise Mergers & Acqu.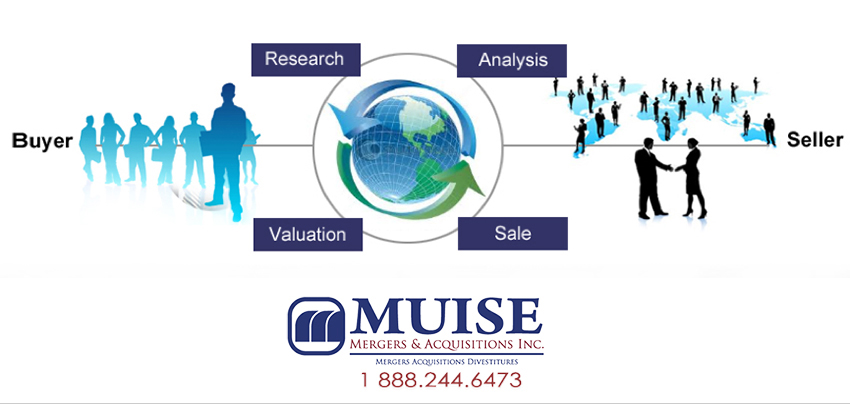 Personal Experienced Trusted
Client:
Muise Mergers & Acquisitions Inc.
What we do
Valuation, Sale, Merger & Acquisition of Small to Mid-size Businesses

Are you an entrepreneur looking to buy or sell a business? A corporation seeking to divest of a division or a second or third-generation family business owner ready to sell? Through powerful marketing, sales and negotiation strategies, Muise Mergers & Acquisitions is able to bring the committed buyers and sellers together to facilitate mergers, acquisitions and other types of company sales transactions.
Who we are
We have over a decade of M&A experience and a trusted reputation for helping both buyers and sellers safely and confidently navigate the process of buying and selling a company. From finding a business opportunity to closing a deal, we'll be your expert partner every step of the way.
As premiere exit advisors and M&A intermediaries, we can assist sellers of small and medium sized businesses as well as buyers in the purchase of companies.